Full-Service Tax and Legal Representation to Develop and Execute a Multi-Faceted Approach to Exiting the U.S.
BOARD-CERTIFIED TAX LAW SPECIALIST
Each case is led by a Board-Certified Tax Law Specialist and Support Team from beginning-to-end.
We represent clients nationwide and worldwide in over 80+ different countries with Offshore Compliance.
GLOBAL INDUSTRY RECOGNITION
We have been featured in several US & International publications such as Forbes & The Washington Post.
FLAT-FEE, FULL-SERVICE TAX & LEGAL
Full-service tax preparation, legal representation, follow-up, and examination defense for a flat-fee.
Who Benefits from Expatriation?
High-Income Earners who would Benefit from No US Tax Liabiity.
Entrepreneurs with No Permanent Establishment in the United States.
Long-Term Residents who are Over 8 Years and Considered "Long-Term Residents."
Permanent Residents Approaching the 8-Year LTR Mark and want to Pull the Cord.
US Taxpayers Expecting a Financial Windfall and want to Avoid US Tax.
Puerto Rico Act 60 (Formerly 20 and 22) US Expatriation Alternative.
Six Types of Taxpayers Who Benefit the Most From Expatriation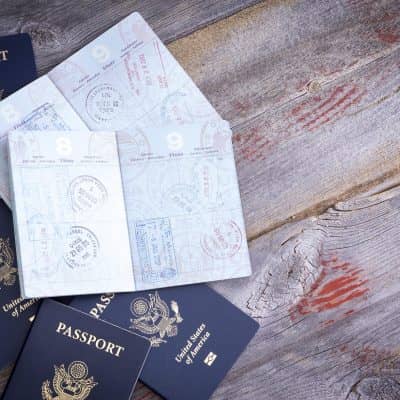 When You are Ready to Leave the United States, We Help You Every Step of the Way
Have you Developed Your Tax, Employment, Business and Investment Strategy?
Establishing seco
nd Citizensh
ip
Do you have a Second Citizenship? If so, you are already one step ahead of the game. If not, assess your Golden Visa Options.
develop a multi-level tax strategy
Once you relinquish your Permanent Residence or Renounce your Citizenship, what will be your employment, business and investment strategy?
Evaluate Your Net Worth & Tax Liability
Are you Potentially Subject to becoming a Covered Expatriate and Exit Tax? Evaluate your options for Avoiding or Minimizing Your Exit Tax.
complete the US expatriation process
We work with you every step of the way to prepare all the necessary U.S. Tax, USCIS and Department of State paperwork to complete the Expatriation Process.
Expatriation Tax Services
Common Myths about Covered Expatriates, Expatriation, and Exit Tax
Second Citizenship vs Expatriation
Just obtaining a second passport is not the same as expatriation, and may even worsen your tax situation.
golden visa means expatriates pay no tax
Golden Visa Programs are not all the same. And, just getting the Golden Visa alone does not mean Expatriates Escape Tax.
permanent residents cannot be "covered"
Several years ago, the US Government expanded the definition of expatriates to include certain Long-Term Residents.
wealth determines expatriation and exit tax
While being HNW may make an expatriate "covered," that alone does not equate to exit tax, since it is not a "wealth tax" per se.
Schedule a Confidential Reduced-Fee Initial Consultation with a Board-Certified Tax Attorney Specialist
930 Roosevelt Avenue, Suite 321, Irvine, CA 92620